Slingshots from 9gramm
9gramm made these beautiful slingshots completely by hand, without any kind of power tool- only fret saw, rasp, files and sandpaper were employed. Both slingshots are finger-supported classic forks that attach flatbands using over-the-top method.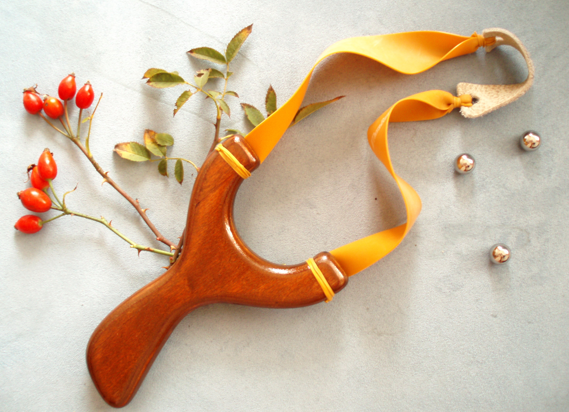 A classic "Ergo" style slingshot made of Multiplex.
---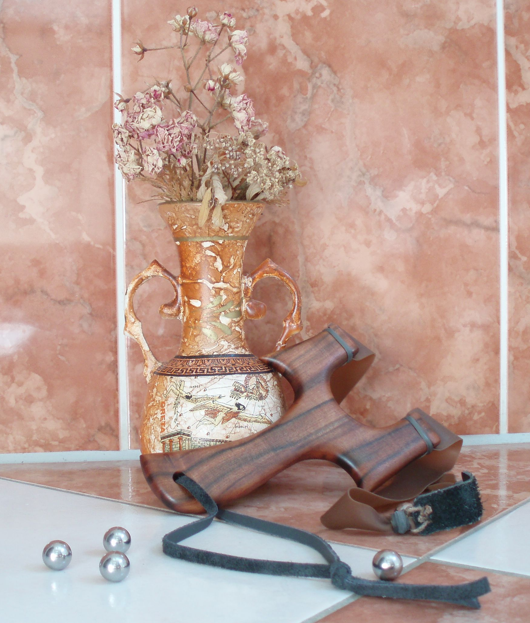 This stunningly beautiful slingshot is made from Hindi apple wood, with many hours of sanding and polishing. It is patterned after a slingshot designed by expert shooter Geko. Great work! Another picture of it.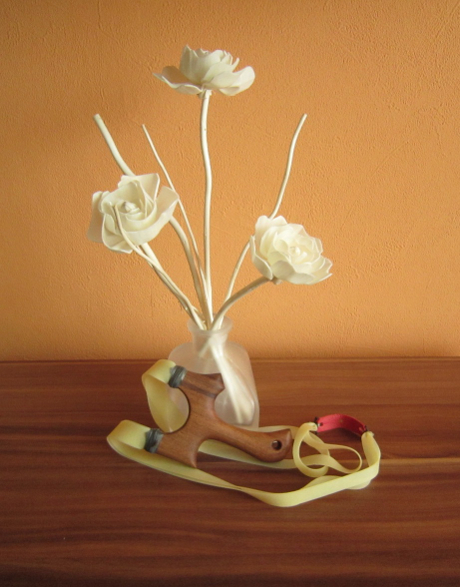 These slingshots prove once again that an object can be functional tool and piece of art at the same time. Thanks, 9gramm!