The story of Saunder's slingshots started in the 50ies, when the company cooperated with slingshot inventor Howard Ellenburgh by selling his first slingshot called the "Wrist Rocket". Mr. Ellenburgh and Saunders split up later. He started the Trumark company, while Saunders designed and sold its own slingshots.
Saunders has always been a leading company in slingshot design. The company is still the only major producer who departs from tubular bands and uses tapered flatbands instead - which puts the performance of these slingshots far ahead of its competition. Many features - such as the band locking system, the folding mechanisms of some slingshots, the sights - are unique to this innovative brand.
Hawk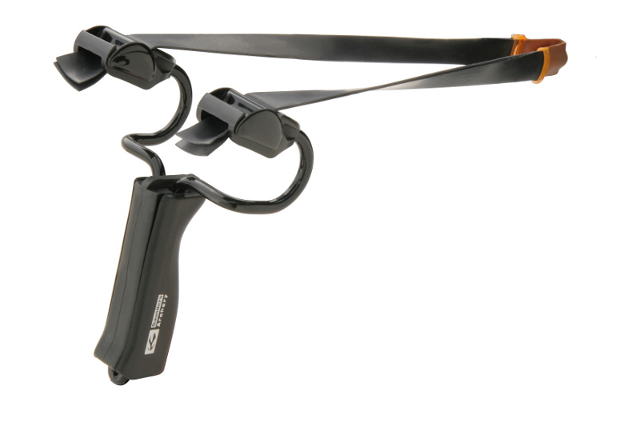 The Hawk is Saunder's smallest model. It accetps flatbands and has a nice, comfortable handle.
---
SR7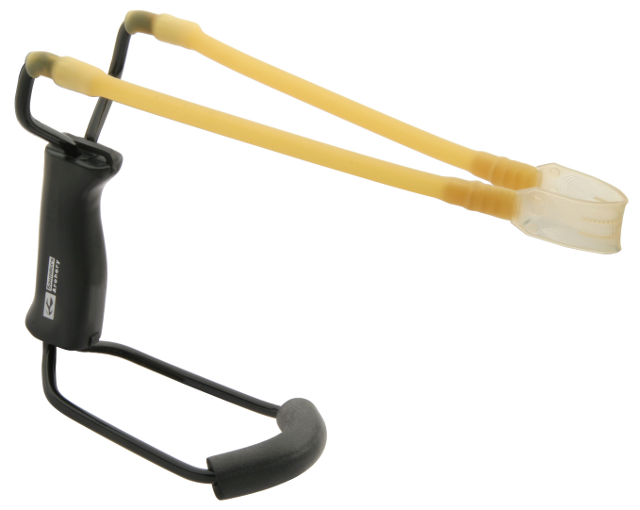 A traditional non-folding wristbraced slingshot.
---
Folding Falcon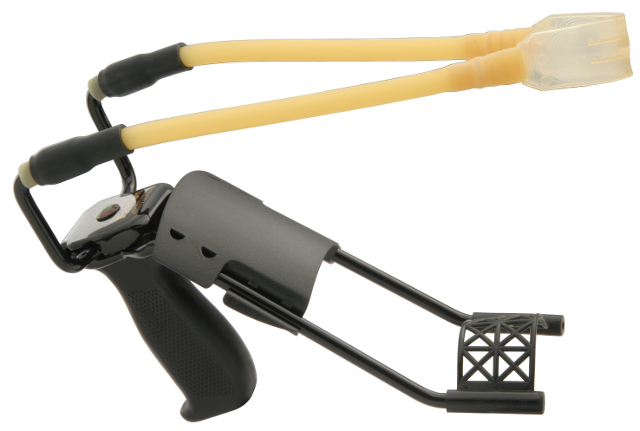 The Folding Falcon can not only fold its wristbrace but also its prongs, so it is very compact in size while being a full-scale slingshot with pistol grip and wristbrace.
---
Double Eagle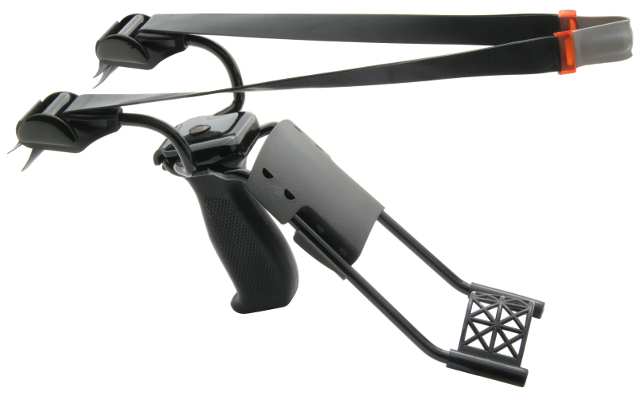 The Double Eagle shares most parts with the "Folding Falcon", but its fork accepts flatbands instead of tubes.
---
Falcon-2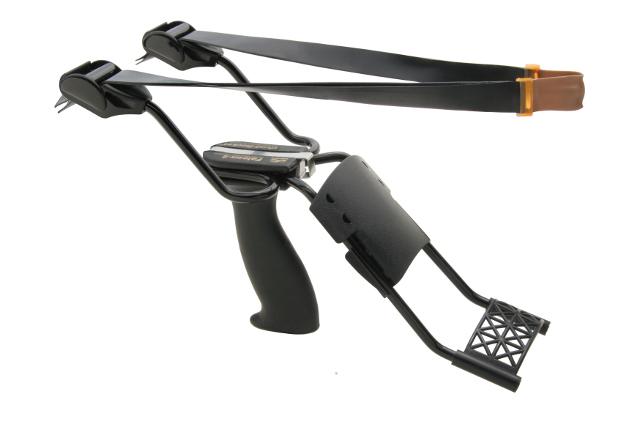 This slingshot is a non-folding model with a slight fork extension. I personally believe this slingshot to be one of the very best large-sized models on the market.
---
Wr Pro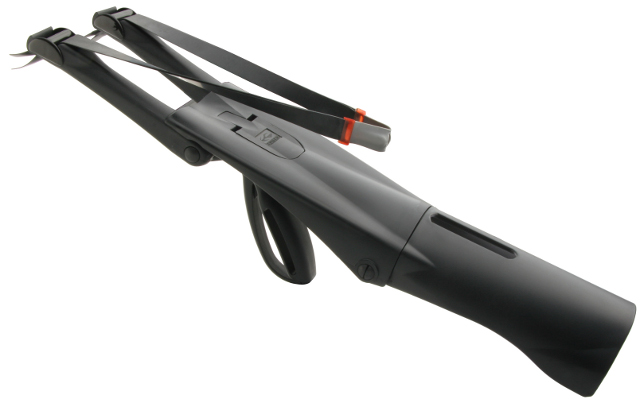 Saunder's Wr Pro is quite an unusal, but well thought out, design. Its long fork extension, together with the tapered flat bands, make it outperform any other model on the market. The arms and the wristbrace can be folded to make this large slingshot compact enough to carry in a jacket. It is possible to add a heavy stabilizer that relly does it job. A lof of features - such as the possibility to lock the folded slingshot with a padlock - and its excellent performance prove that this is not just another slingshot, but a well executed example of what can be done with intricate knowledge of slingshot physics and shooters needs.